Today, I cancelled the Wraith of Kings preorder.
Don't be mad 🙁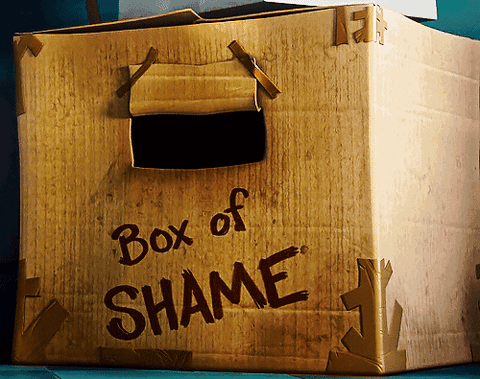 Me, already in the box of shame
As dire as that may sound, this is actually a really good thing.
I'll explain in a minute.
First and foremost, I want to apologize.
I know you must be disappointed, and I'm sorry to have caused you such a gunky feeling.
I know how much it sucks to wait for sequels.
I know how annoying it is when those pesky authors keep pushing back their publishing dates on your favorite series.
This decision did not come easily.
Several incredible reviews currently up on Wraithblade mention that waiting several months for book 2 was the only downside to book 1. These reviews absolutely made my day, and each time I saw comments like these, I felt a twinge of guilt because I knew I was about to make you all wait even longer.
---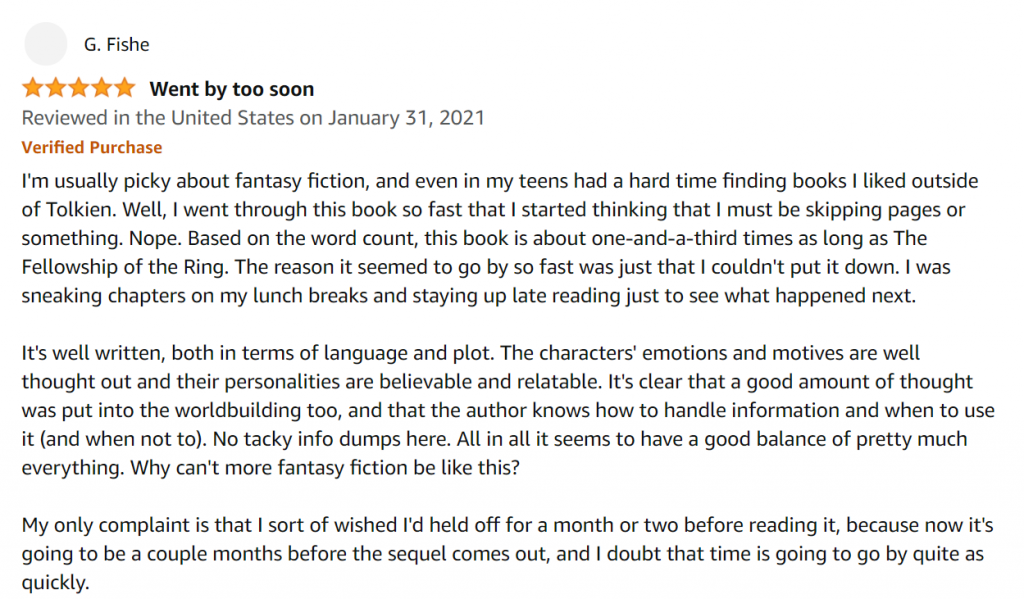 ---
---

---
So, to put it simply, I'm sorry.
You will not be charged for Wraith of Kings. Amazon is already processing the cancellations, so you have nothing to worry about on that end.
You will, however, get another chance to snag a copy of Wraith of Kings, possibly under a new title. I can guarantee you that. I can't promise when it will publish (you'll see why in a minute), but it will be the absolute best I can possibly do once you read it.
Why I cancelled the preorder
I need to give you some context before I officially answer this question.
To start, I'm incredibly proud of Wraithblade as a series. I know exactly where the story is going, and I will do everything in my power to ensure it blows your mind.
Wraithblade itself (book 1) took a solid year for me to write, when my usual writing speed is a comfortable 5,000 – 7,000 words per day. In theory, I should've written it in about 10-12 weeks, but this one has been the greatest challenge of my life so far… and the greatest reward.
I spent over 3 months designing the world and magic system alone. I spent another several months writing a detailed outline. I lost track of the final word count, but at one point the outline alone was as long as a standard novel. I deleted whole chunks of the book and rewrote them. Several times. I redid the outline in its entirety. Twice.
For those who know my meticulous writing process, that probably sounds confusing as hell. I'm usually focused and finish each step before I move onto the next, but Wraithblade was different. It taught me so much and pushed me to be better as a writer.
I poured myself and my life into Wraithblade to such an intense degree that I'm somewhat astonished I actually finished… and I've gotta say, without that preorder up, I might not have actually completed it in 2020. The world of Saldia is massive, the magic system is the most challenging and detailed of any I've ever created, and there's so much soul and love in this book that I want it and every sequel to be perfect.
As the preorder deadline looms, however, I realized just how much more work there is to be done on book 2. It's just not ready. I got ahead of myself. I put the preorder up too early. Based on Amazon's TOS and my new publisher's marketing plan for the series relaunch, I simply don't have the wiggle room I need to push back the date without taking it down. Cancelling or rushing were my two options.
To my delight (and as a huge boost to my ego), there were a ton of preorders on Wraith of Kings. Cancelling it would disappoint a lot of people, and I hemmed and hawed for ages about whether or not I was going to go through with this. I even mentioned in my February Boyce Nation Update that I was going to release it on time.
But you deserve so much better than a rushed book.
Yes, you have to wait a little longer for the book, but I promise:
It'll be worth it.
What happens next
The Wraithblade Saga has been picked up by a publisher, and you will see a massive relaunch of the series starting this year.
I'll be able to share more as details are finalized, but for now, I can promise that you will see at least book 1 relaunch this year.
Wraithblade and all its sequels will get new covers (I've seen book 1's draft already and it's drop dead gorgeous). I've been tweaking and perfecting the narrative. I've changed a few minor things thanks to some truly stellar reviews I've gotten that have incredible feedback in them.
In short, I'm thrilled for the next stage of Wraithblade's life, and I hope you are too.
Please forgive the cancelled preorder, and I dearly hope I see you in the sequels after our relaunch.
Much love,

Boyce