Ready for a Valentine's Day treat like no other?
I'm about ready to release my first paranormal horror novel, Ari (To Each His Ghost #1), on Valentine's Day–because why the hell not?
---
Book Description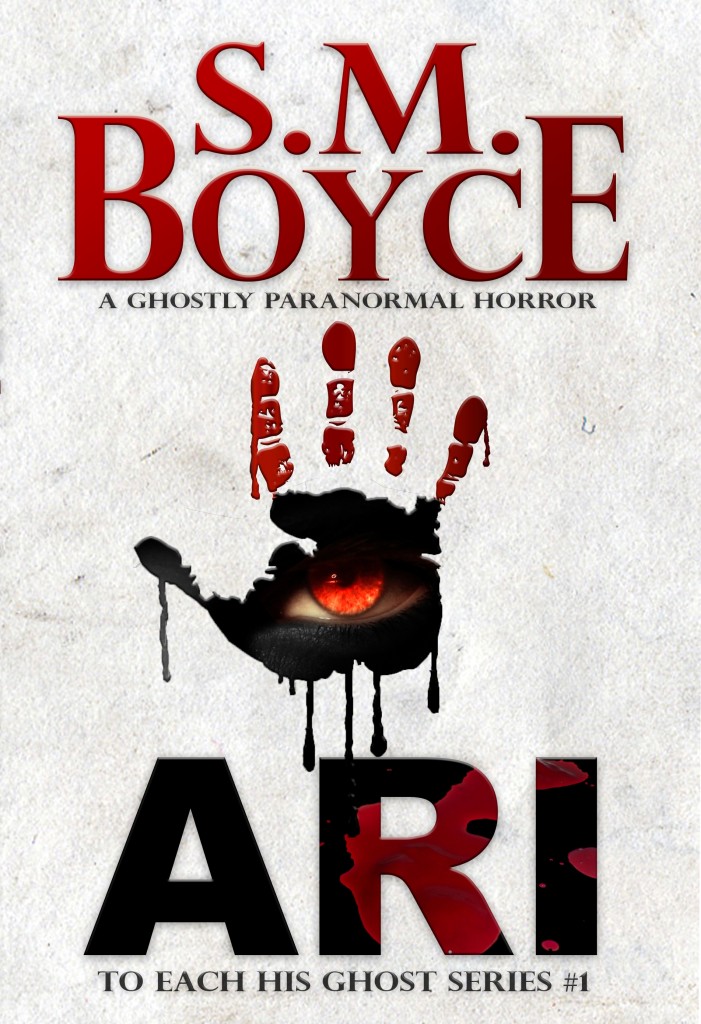 A crumbling farmhouse lies on the outskirts of the sleepy borough of White Haven, Pennsylvania. No one lives there anymore, but it's never been empty.
Ari Bowers is a nerdy high school junior with a crush on the Varsity wide receiver and a healthy fear of the paranormal. When her crush Marcus Wagner takes her on a date-gone-wrong to the local haunted farmhouse, her fear is tested. A dark entity latches onto them both in that house, and they pay for their mistake with blood.
Marcus won't admit something followed him home from the farmhouse even though shadows lurk in his periphery. It's a prank, all of it… until a local girl dies with similar wounds on her body. Now he's convinced he's gone insane. His life spirals out of control, and it all boils down to his stupid date with Ari. As he sinks into addiction and women to ease his pain, he's left with a choice: lose everything, or acknowledge the darkness slowly taking over his soul. He's running out of time, and if he doesn't face this creature, it's going to take him the same way it took Ari.
For Ari and Marcus, it's not about whether or not monsters lurk in the dark—they just don't know which one is after them.
Release Date: February 14, 2016
---
Terrifying Teaser Tuesdays
This go 'round, we're going to do something fun. I know ghost stories aren't for everyone, so I want you to test the water and see if this new paranormal horror series floats your boat. I've decided to release 4 FREE exclusive teasers leading up to the release.
But you have to sign up to get them.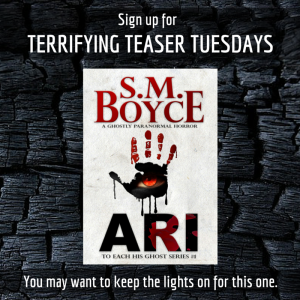 Here's the schedule:
Teaser #1: January 12
Teaser #2: January 19
Teaser #3: February 2
Teaser #4: February 9
Novel goes live: February 14 – Valentine's Day
In order to gain access to the teasers, you'll have to sign up for the Terrifying Teaser Tuesdays email. You'll get each teaser delivered to your inbox and then a release day announcement.