I've been feeling overwhelmed with gratitude for all the amazing support I get from readers of Lichgates and the rest of the books in the Grimoire Saga. To give thanks and to give you a chance to grab a book or two that may be missing from your Grimoire Saga digital collection, I decided to have an Amazon sale of EPIC proportions.
---
 The Schedule of Deals
Below you'll find a handy graphic that announces the deals this week. If you're just now being introduced to the series, or if you've been waiting to get the second, third or fourth book, now is the time to grab them. Today and tomorrow are the absolute best days to grab this deal, but if you happen to catch this before August 16, you can still get the books for less than regular price.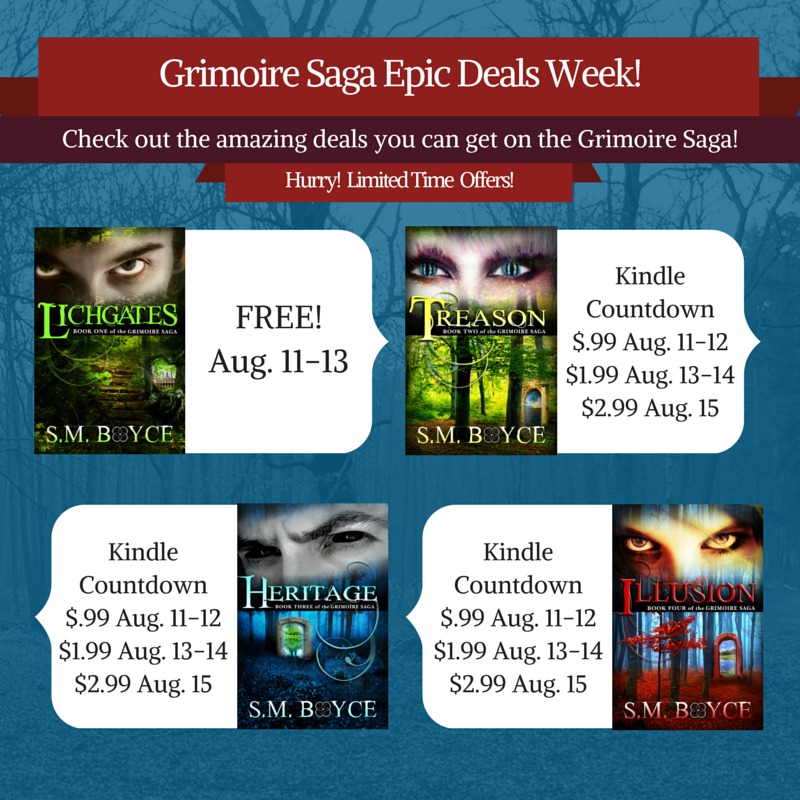 ---
Don't have a Kindle?
No problem! You can still participate in the Grimoire Saga Epic Deals Week and read these books on your favorite device. Kindle books (and any Mobi file) can be read with the Kindle App available on most devices. For more info, visit Amazon's App Page.